The room is named after Johan Christoffer Bring, who was Ersta diakoni's director from 1862 until his death in 1898. The Bringsalen, which was then called Bönsalen, served as a gathering room and prayer room for the deaconesses who lived and worked in the area.
Today, Bringsalen has been modernized for conferences with good technical equipment, lighting and acoustics. While many historical details are preserved.
As early as 1902, a grand piano moved into the hall. Over the years, the grand piano have been replaced with more modern editions and today, over a hundred years later, an electric grand piano stands in exactly the same spot. The glass window, which has remained since the house was built, came into being thanks to the sisters in the house collecting grants and themselves painted a model which a glass master then created.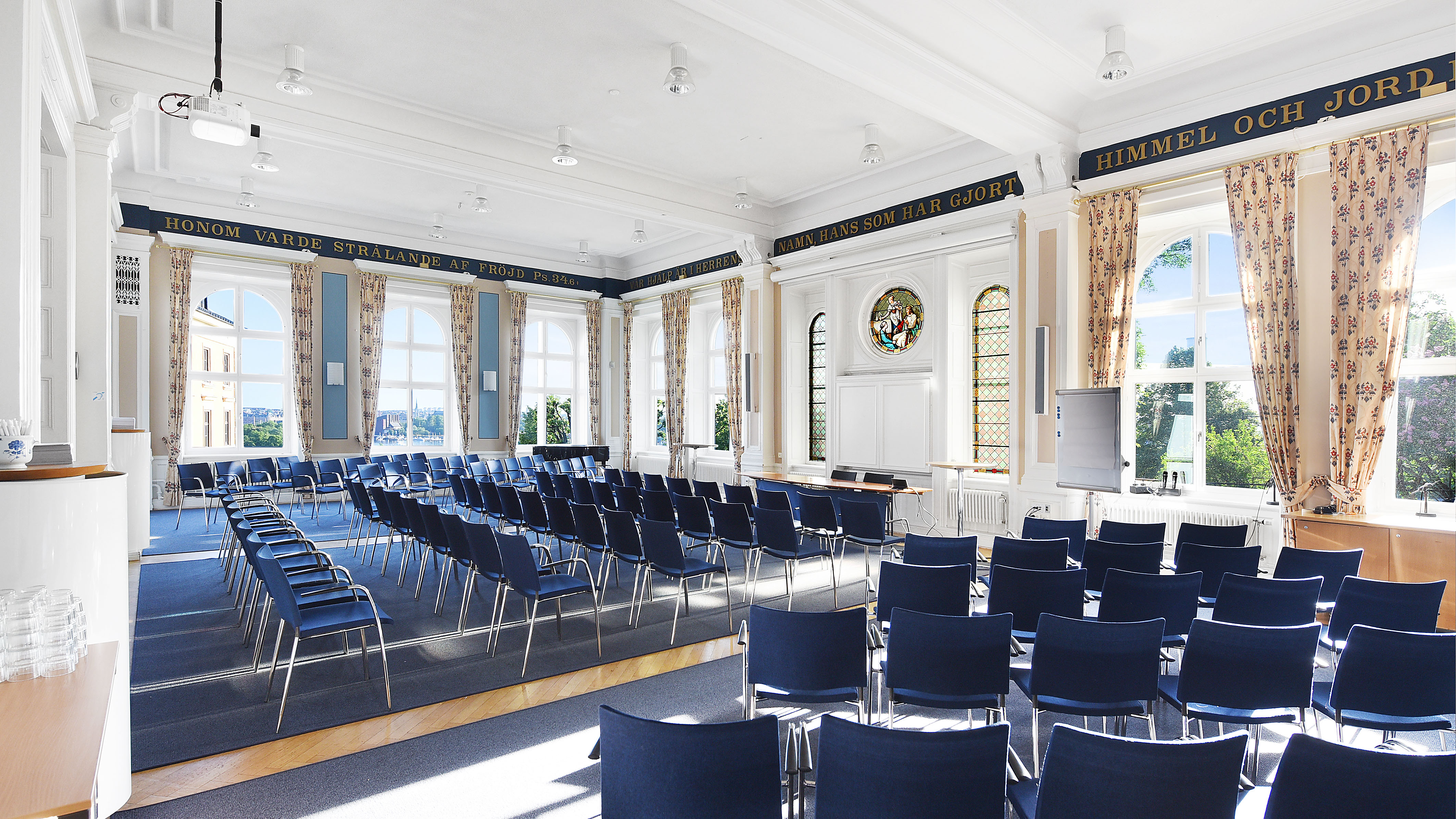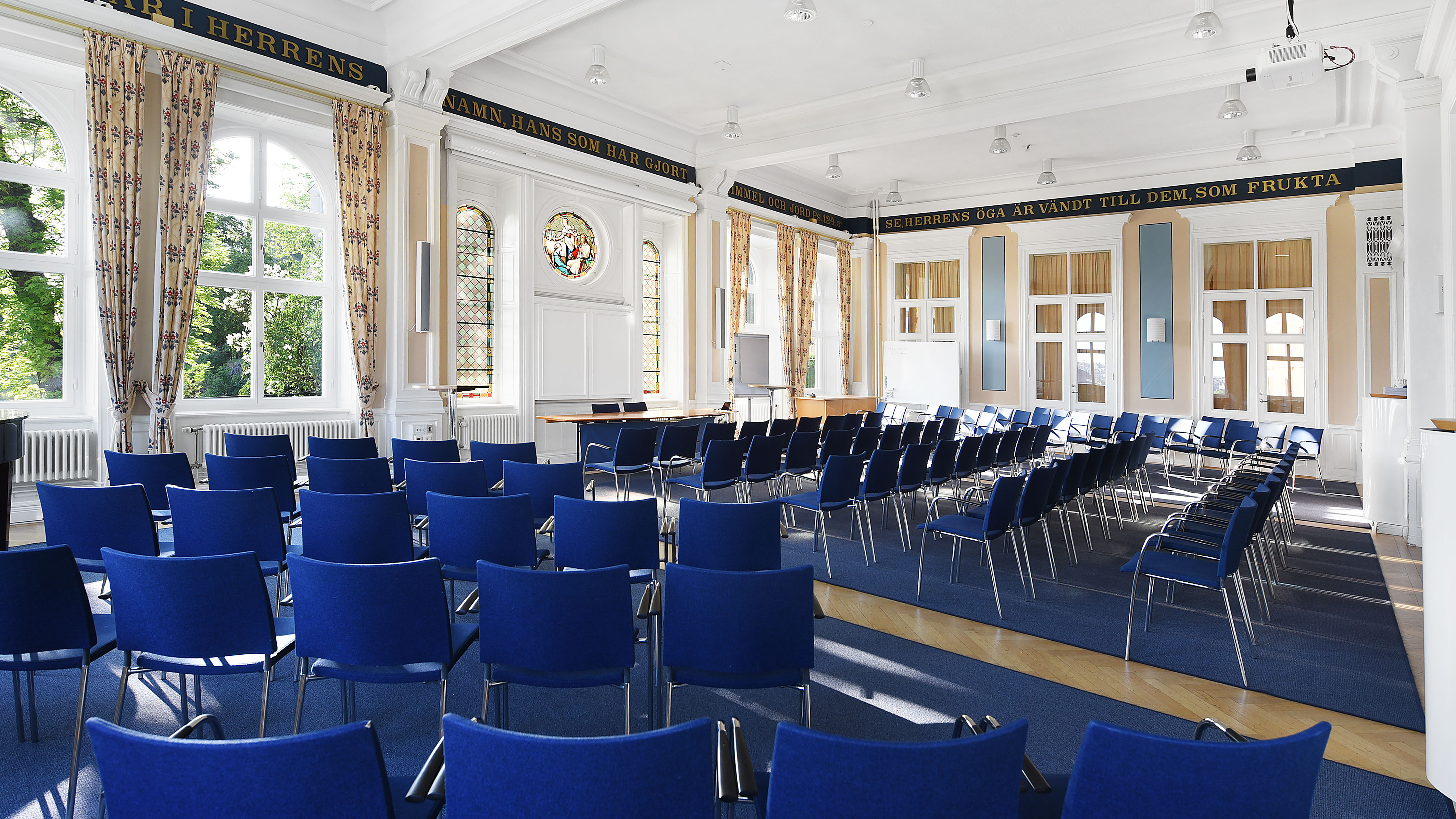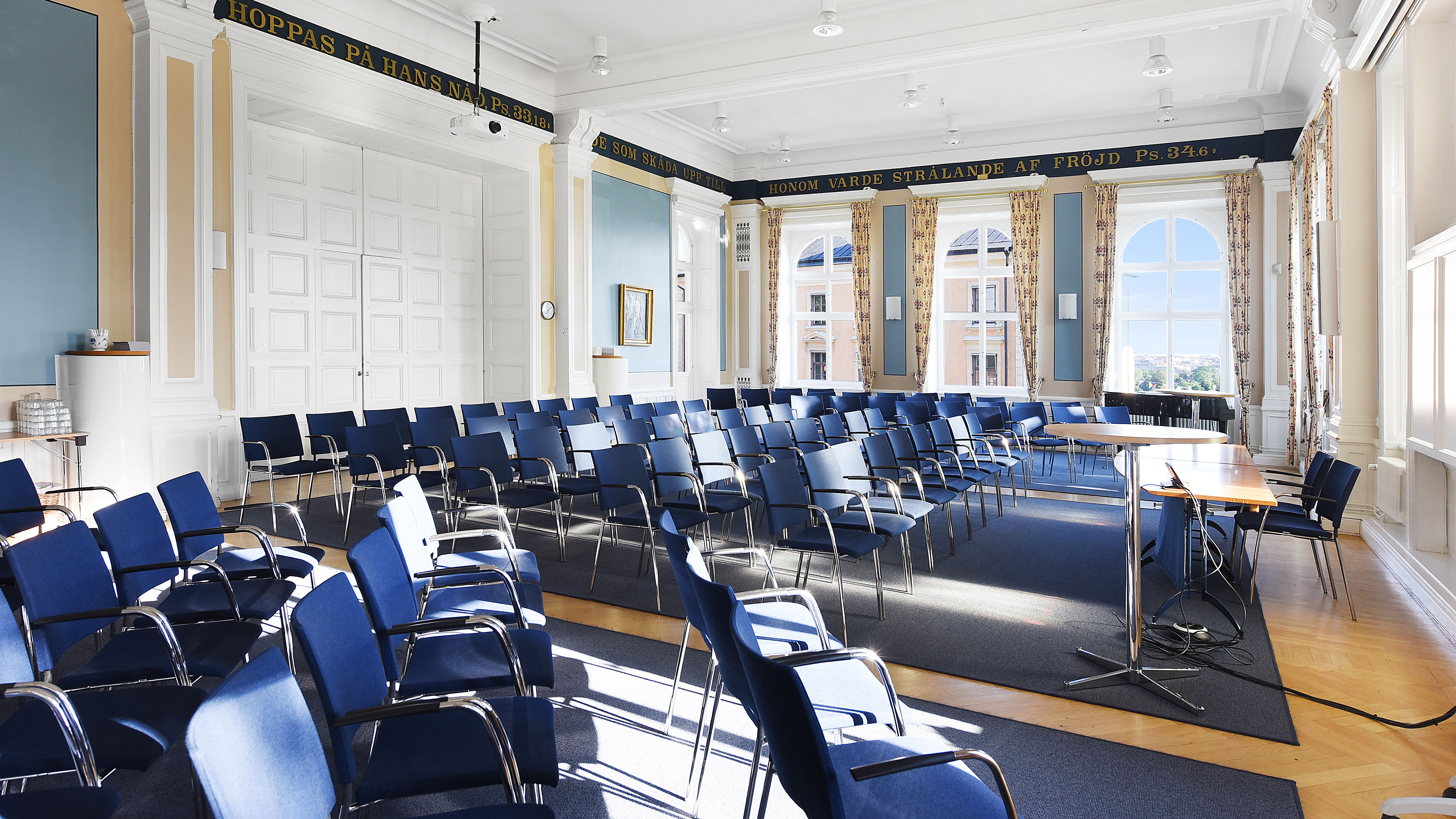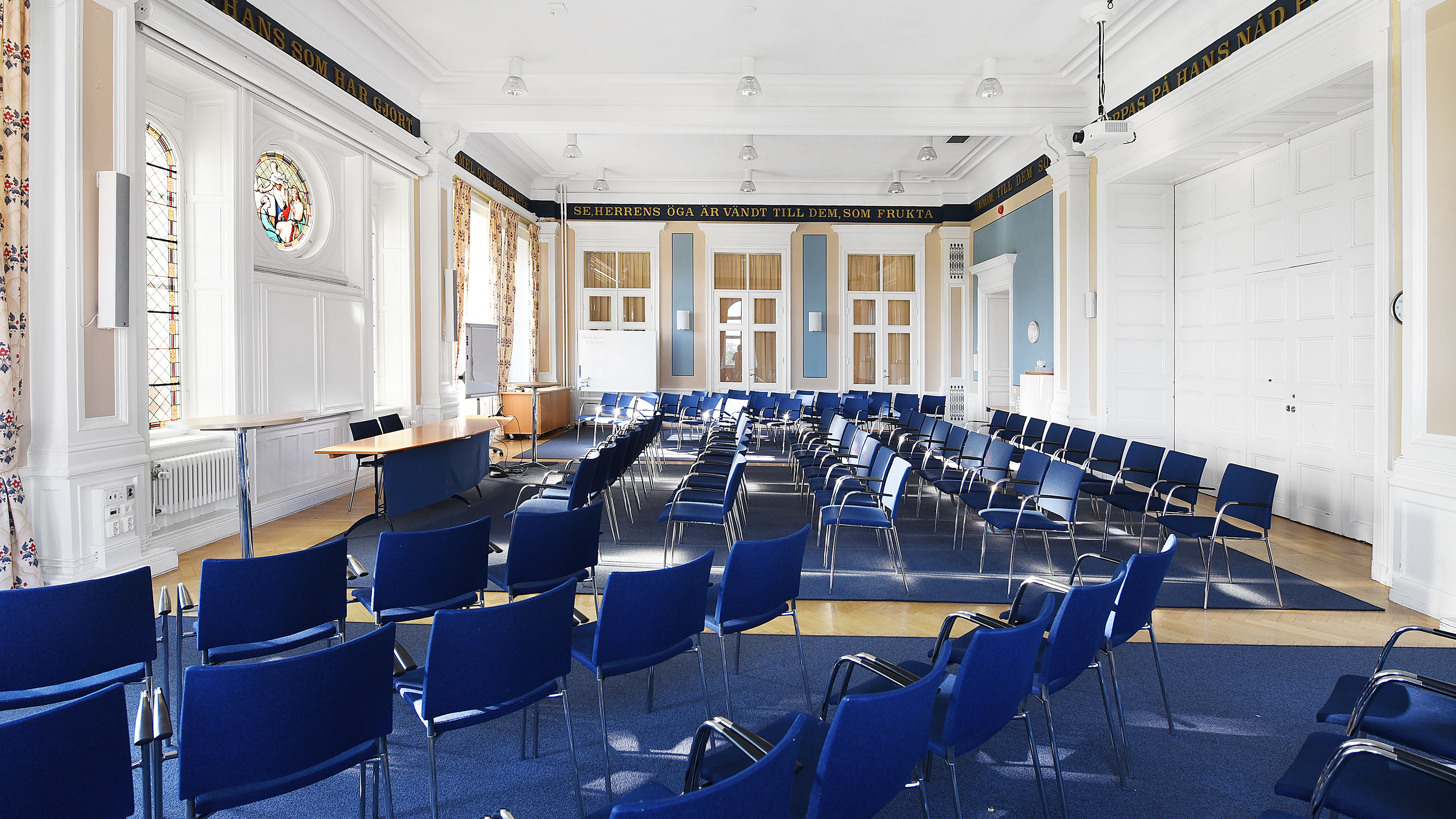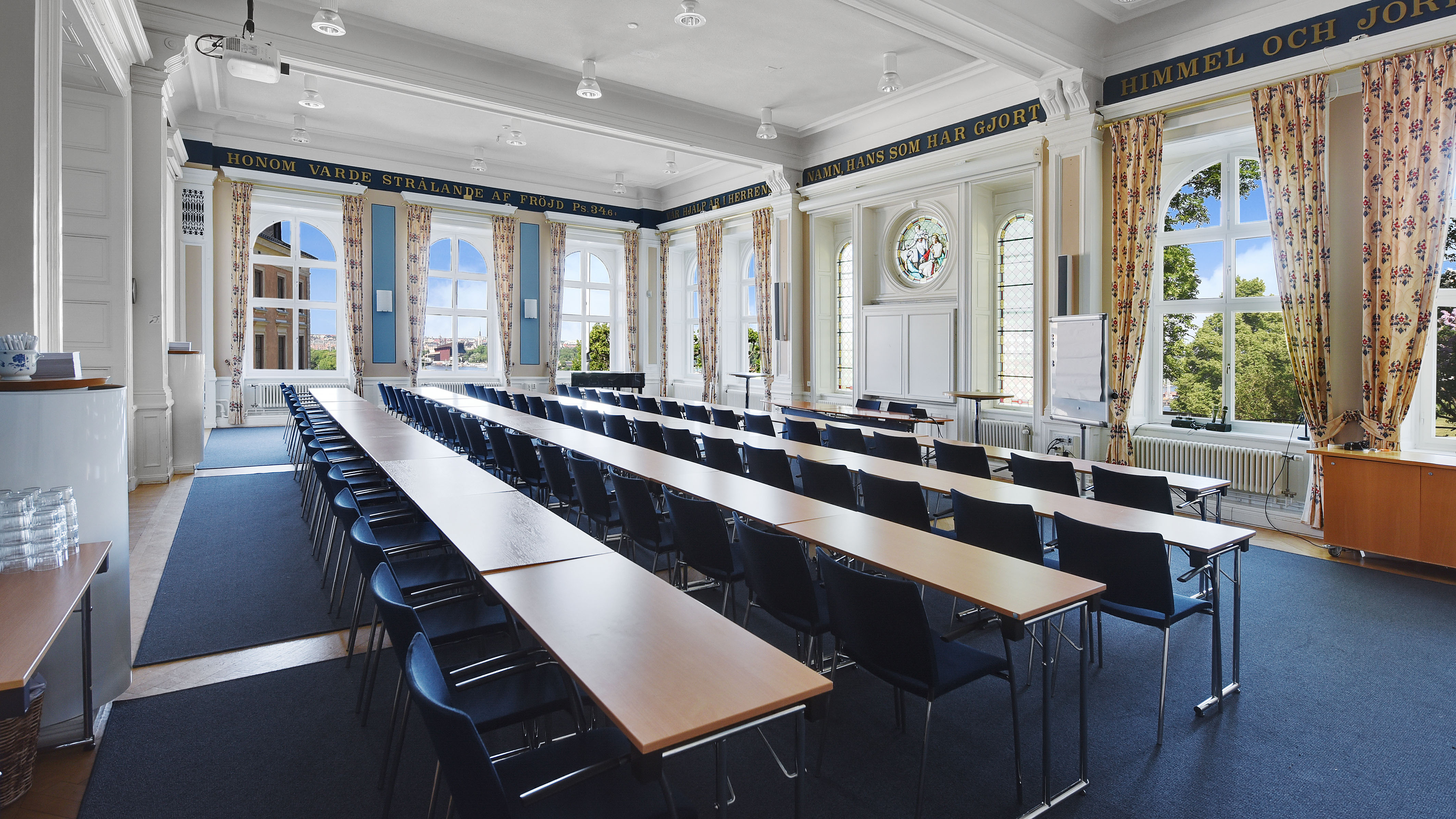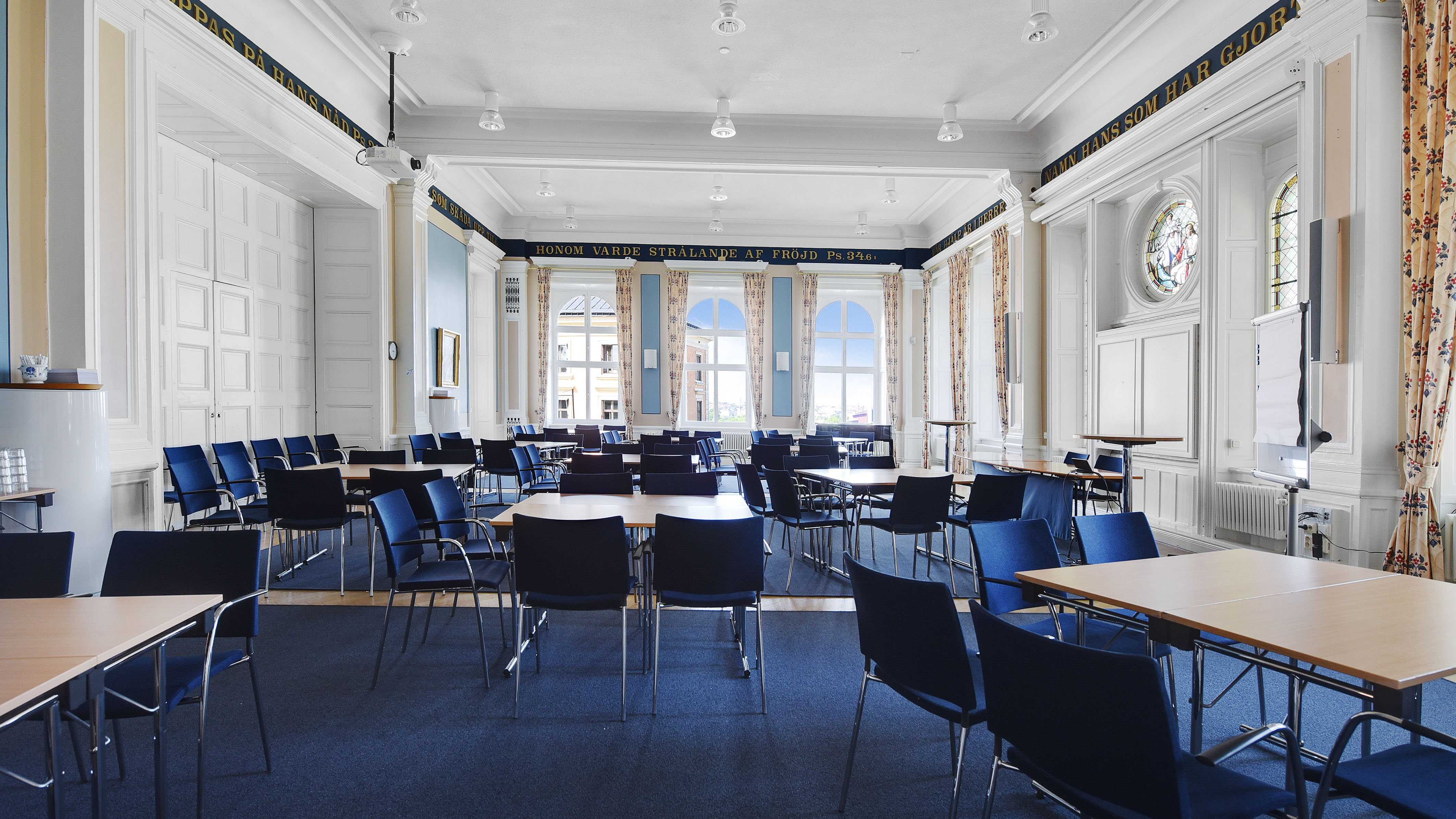 FACTS BRINGSALEN
CAPACITY
Size: 120 sqm
Ceiling height: 5 meters
View: Stockholm's inlet, Djurgården and Ersta church.
Cinema seating: 120 people
School seating: 70 people
U-seating: 30 people
Double U: 36 people
Fishbone: 70 people
Islands: 80 people
Chairs in a ring: 40 people
INCLUDED IN THE BOOKING
Projector with computer connection
Hearing loop
2 wireless handheld microphones
2 wireless headsets
Whiteboard
Flipchart
Overhead projector (on demand)
Office equipment
Blocks and pencils
Water on carafe
Wireless (WiFi) and wired internet