When the Stora diakonisshuset (the main diaconia building) was built, the space for Clara Eckerströmsalen and the lobby were used as a large kitchen, pantry and washing space. The room is named after housewife Clara Eckerström who together with Ersta diakoni's first director, Johan Christoffer Bring, led the business for 35 years.
När stora diakonisshuset uppfördes användes utrymmet för Clara Eckerströmsalen samt lobbyn som storkök, skafferi och diskutrymme. Salen är uppkallad efter husmor Clara Eckerström som tillsammans med Ersta diakonis första direktor, Johan Christoffer Bring, ledde verksamheten i 35 år.
Clara Eckerströmsalen and the lobby was former used as large-scale kitchen, pantry and disc space. The room was named after matron Clara Eckerström, together with Ersta's first director Johan Christoffer Bring she lead the operation for 35 years.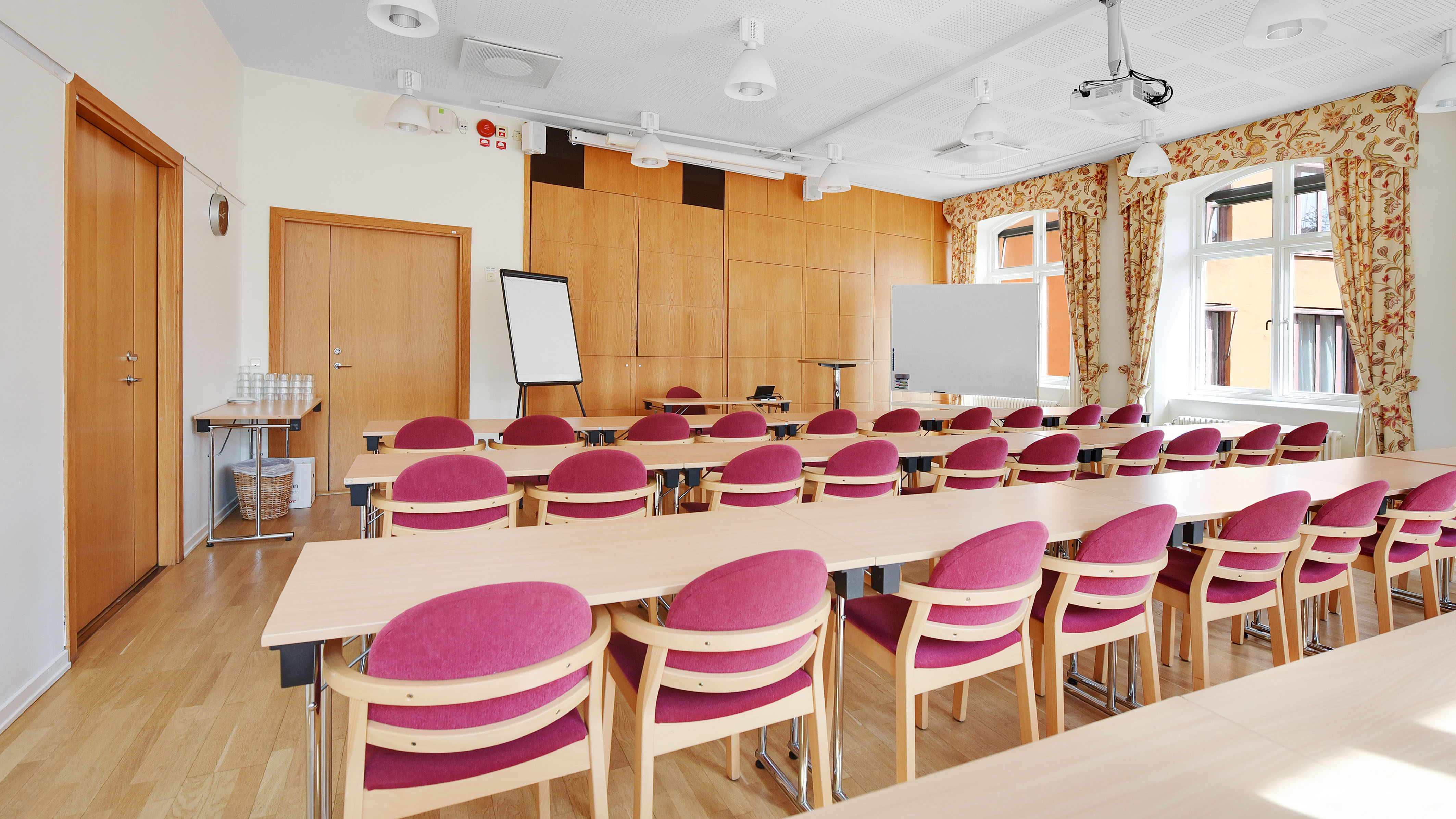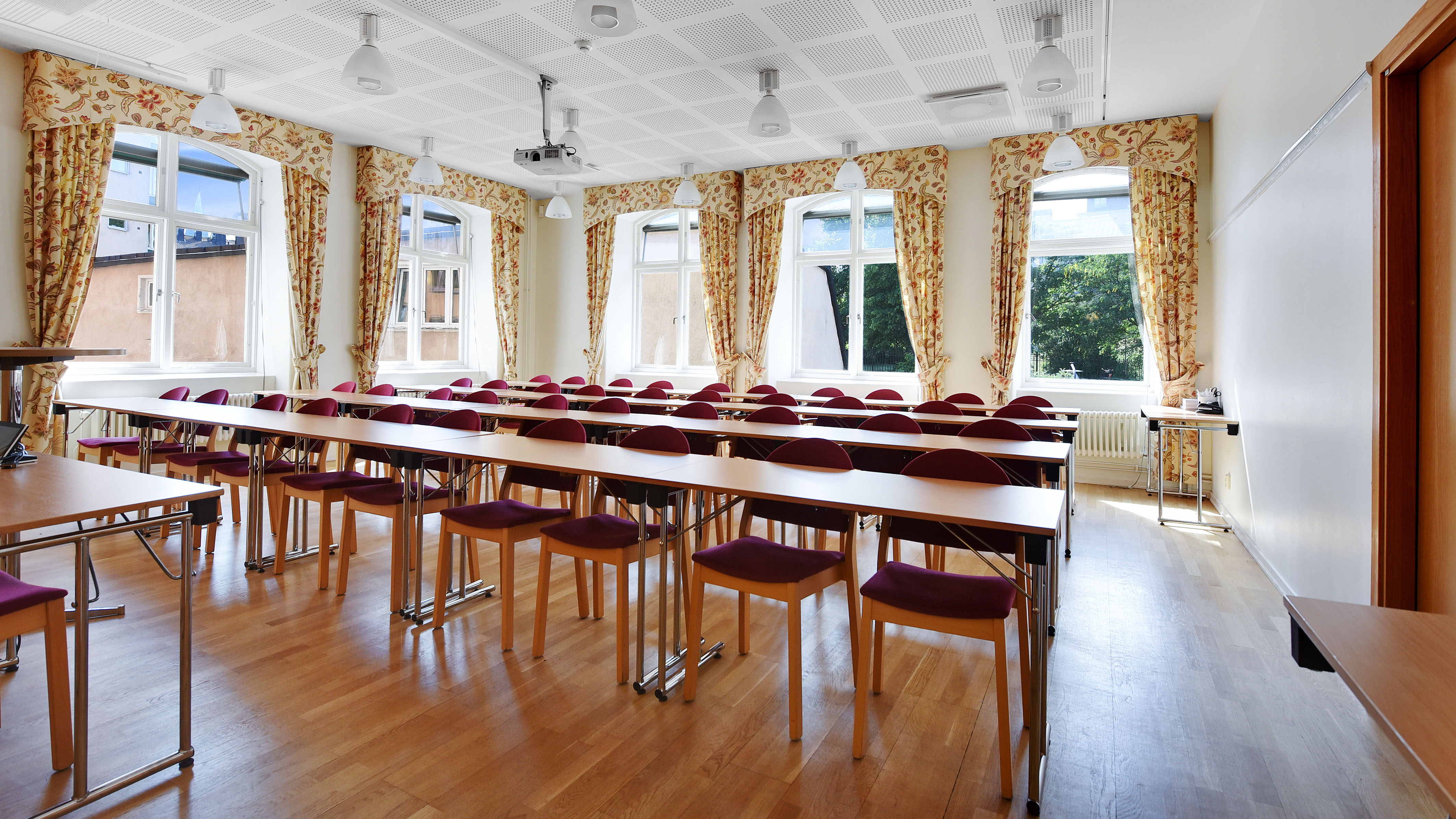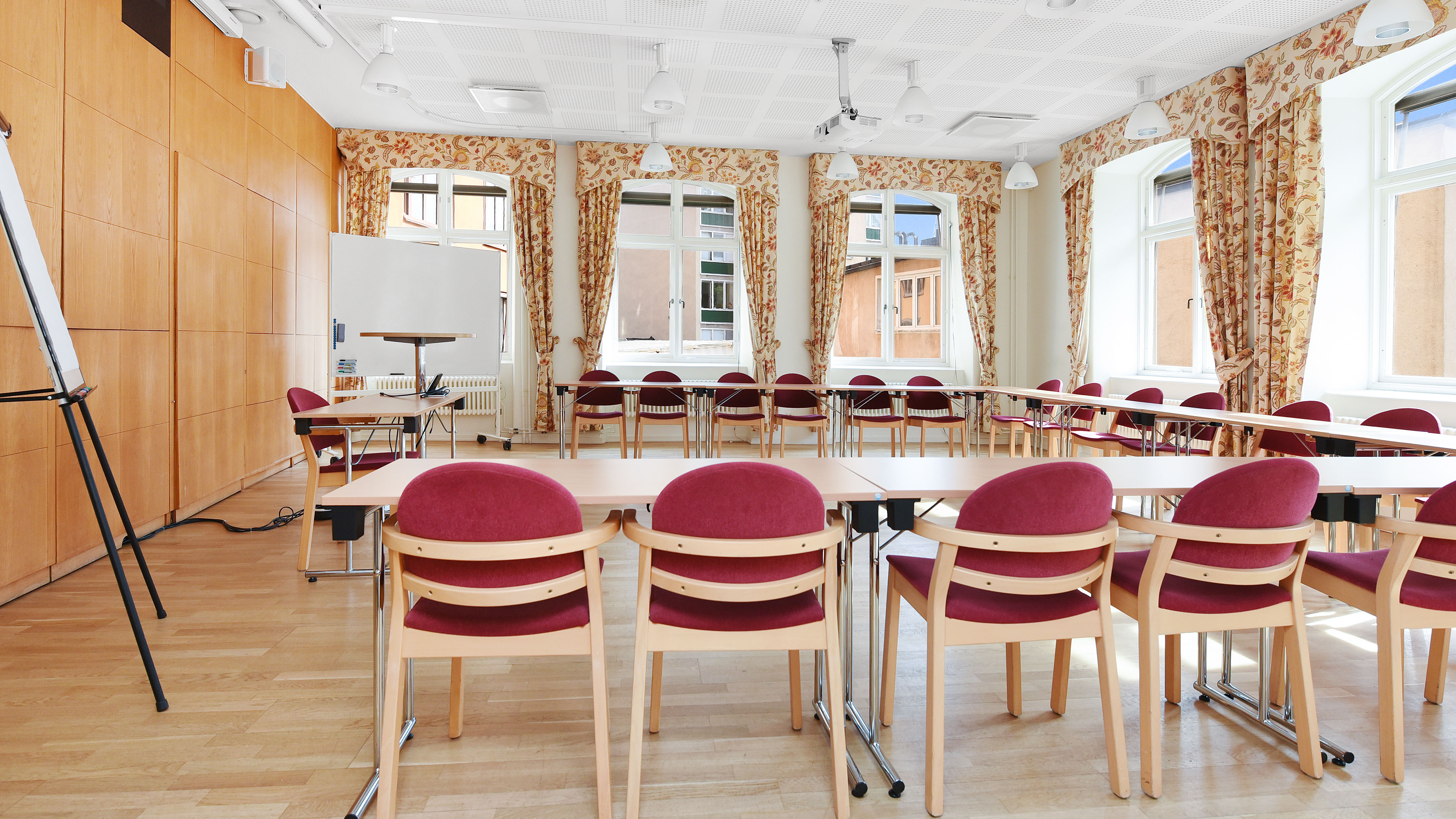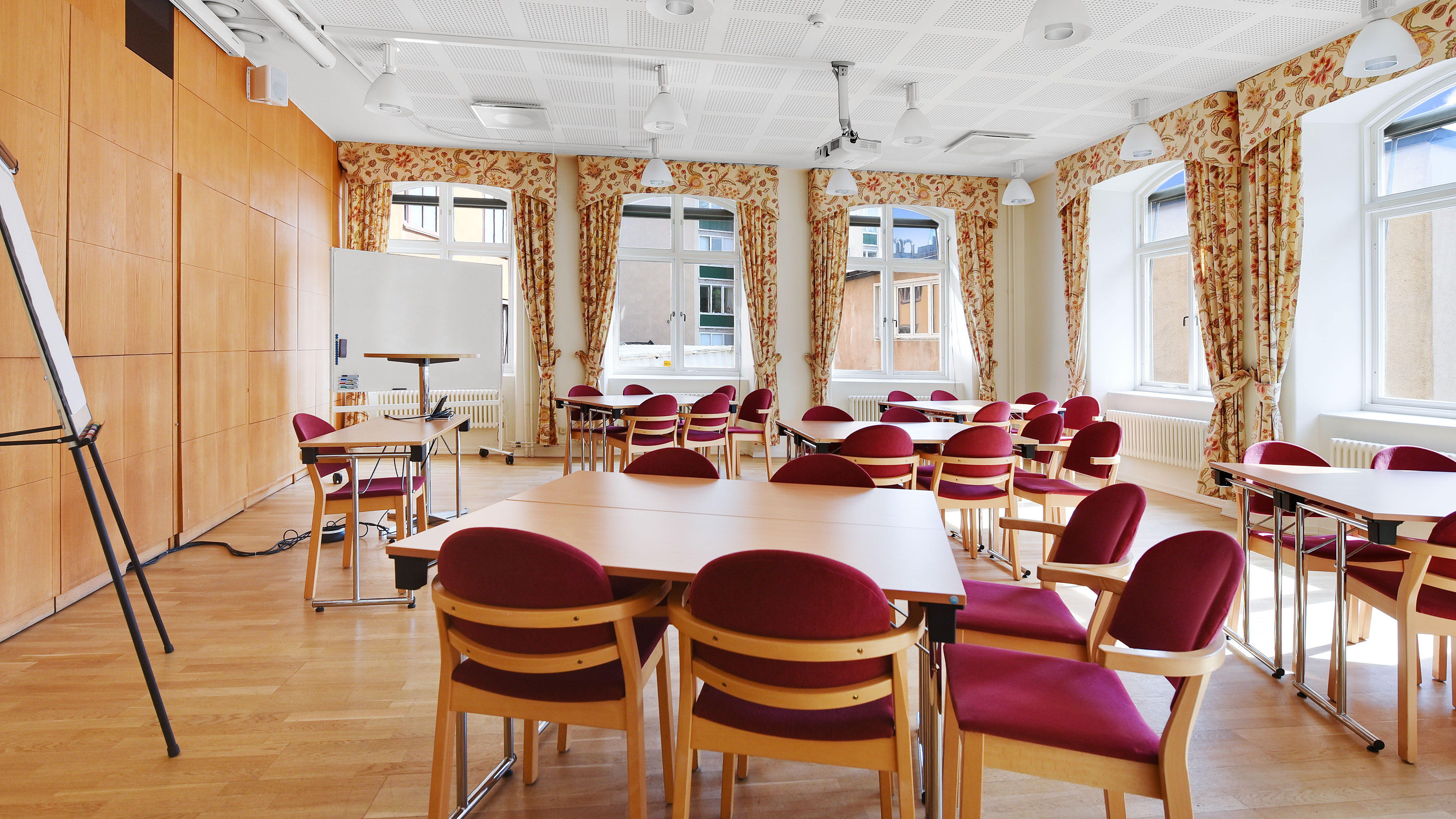 FACTS CLARA ECKERSTRÖMSALEN
CAPACITY
Size: 49 sqm
View: Erstagatan and the construction of Ersta's new hospital.
Cinema seating: 50 people
School seating: 40 people
U-seating: 22 people
Double U: 28 people
Fishbone: 36 people
Islands: 40 people
Chairs in a ring: 30 people
INCLUDED IN THE BOOKING
Projector with computer connection
Whiteboard
Flipchart
Overhead projector (on demand)
Office equipment
Blocks and pencils
Water on carafe
Wireless (WiFi) and wired internet